In our well-known pie charts you now have the possibility to visualize how diversified your portfolio and your dividend income are according to security types (stock, ETF, fund).
Just go to your portfolio and select allocation of your securities in the dropdown menu security type to the right of the chart.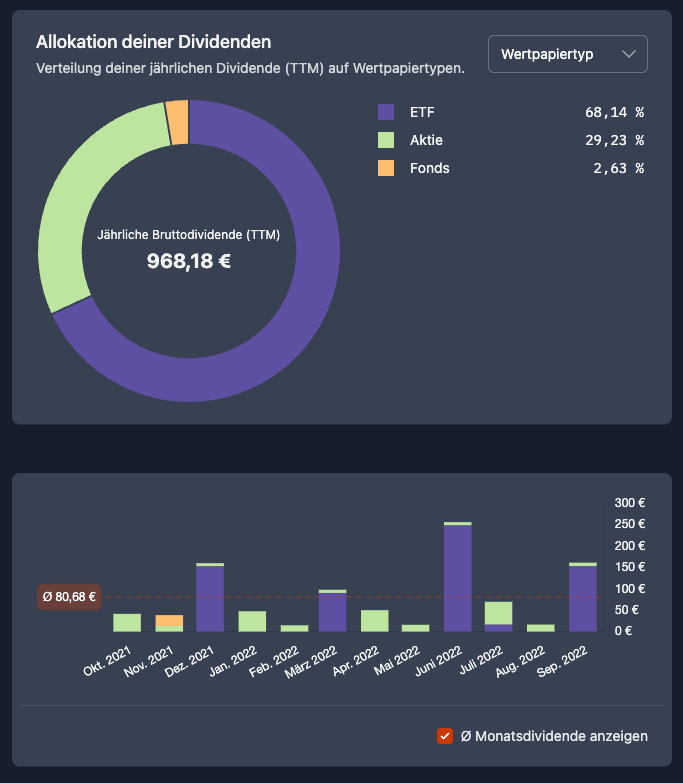 As an Aristocrat, you also have the option in the Dividends tab of your portfolio to change the allocation of your dividends chart to securities type as well.
Additionally, we have integrated the security type information in several places in DivvyDiary:
If you are not yet an aristocrat, you can also check out the charts to distribute your dividend income by security type in our Live Demo Portfolio.
Further good dividend income wish you
Max & Johannes