What's better than the same old discounts for new customers on Black Friday? Brand new features that benefit both new and existing customers! 🥳
In our new Notification Center for Announced Dividends you will be proactively notified when a new dividend has been announced for your securities. This way, you'll never miss a new dividend and see dividend increases and ex-days at a glance. You can find the new notification center by clicking on the bell icon in the top right corner of the header area.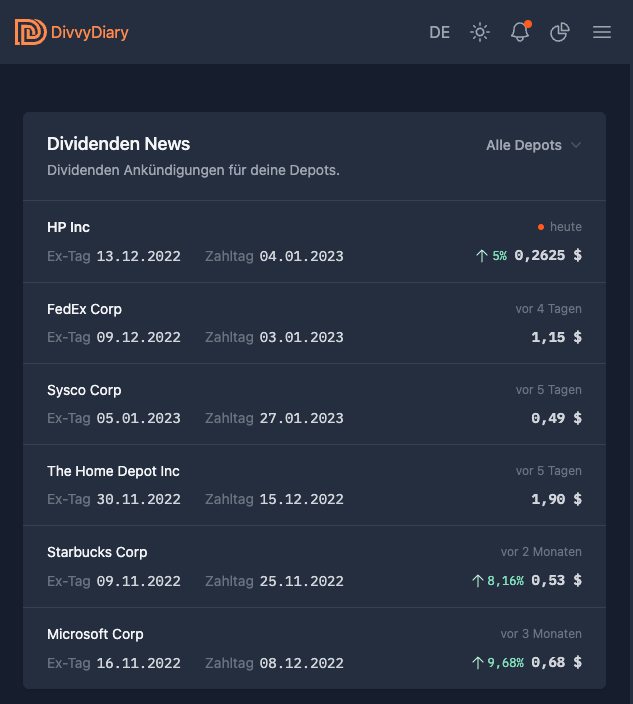 In addition we have integrated a new connection, with which you can transfer your portfolio even more comfortable from Consorsbank to DivvyDiary. Besides Consorsbank we already support automated portfolio import from Trade Republic, Scalable Capital, Parqet and Portfolio Performance.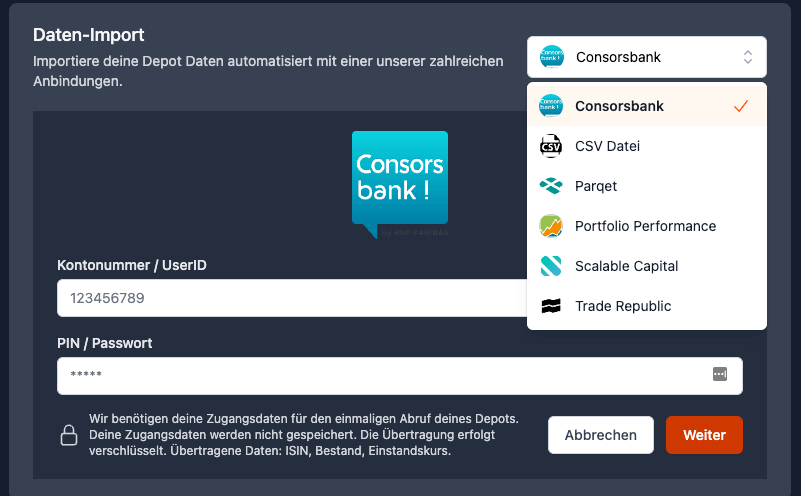 But why actually no discount? We share our values and goals transparently and unchanged with all users since the foundation of DivvyDiary. We want to build the best possible dividend tool with DivvyDiary, with full and exclusive focus on adding value for our users. This means no advertising, no external funders, no shady collaborations. We cover our costs and fund new feature development solely from the support of our Aristocrat members. Participating in a discount battle does not align with these values and would not be in the best interest of our existing users.
Of course we want to offer excellent value for money with DivvyDiary. But we do not turn the price screw for new customers in the short term, but prefer to concentrate on increasing the value with new features for all users in the long run. This is the mission we have received from our aristocrats.
And of course we also like to organize campaigns on DivvyDiary on occasions that fit thematically to DivvyDiary, like our campaign for the day of the share, where all users became an aristocrat for one day. Or we give away Aristocrat memberships on Instagram to thank our active community. And every once in a while, we even get carried away with a coupon code, like when Lisa from Aktiengram takes the time to detailed introduction to DivvyDiary and wants to give back to her community with a coupon code. But we don't offer a special discount on a day that's all about the cheapest deals. We build with DivvyDiary out of conviction the best possible tool, not the cheapest. We are not opportunists, we stay true to our values - also and especially on Black Friday.
Further good dividend income wish you
Max & Johannes