On DivvyDiary you as an aristocrat have the possibility to create several portfolios and to view them individually and aggregated as total overview of all portfolios.
The publishing of portfolios was only possible for individual portfolios. New from today you have the possibility to share the total overview.
For this you will find in the "All portfolios" view to the right of the title now also the settings icon.

There you have the possibility to publish the complete overview of all portfolios if you want to share the link e.g. with your friends and acquaintances.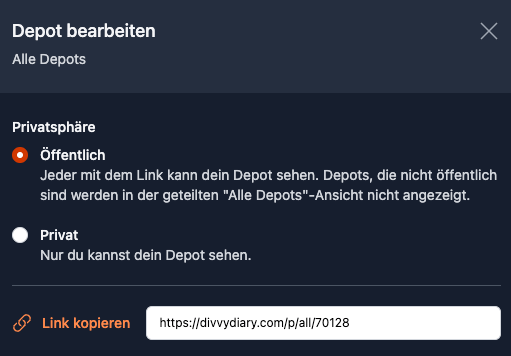 In the shared "All Portfolios" view, only the portfolios are considered, which in turn are also public.
Our Live Demo Portfolio now also consists of 2 portfolios, so you can test the overall view there.
Further good dividend yields wish you
Max & Johannes